Collections
Shop for artwork based on themed collections. Each image may be purchased as a canvas print, framed print, metal print, and more! Every purchase comes with a 30-day money-back guarantee.
About Alice Schlesier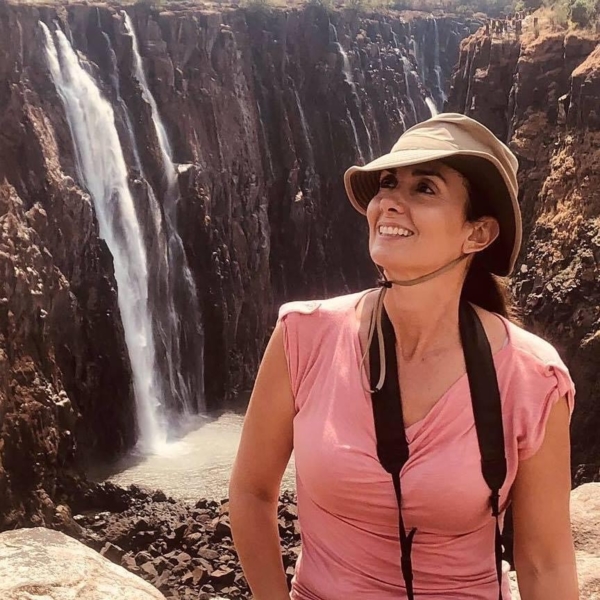 Hello!

Nature speaks to my soul, making me feel alive and connected at the same time. My hope is for others to experience a similar connection through my photographs. I invite viewers to be drawn in, enjoy the color, feeling, appreciate nature and develop a desire to preserve it. I realize not everyone can get outside and readily explore nature therefore, my aspiration is for my images to bring them joy and a sense of peace.

A little bit more about me and why I create nature photographs: I reside in Southern California with my husband, two kids and our Australian Labradoodle. I enjoy exploring nature in our home town, other states in the U.S. and abroad. I also enjoy traveling with my family, going on photographic safaris, outings, and photo–birding.

Ever since my childhood, I have always been drawn to beautiful images, artwork and places. Being born in the Boston area and then moving to San Diego, I grew up with access to museums, where I could view photographs, paintings, and sculpture. There was also an aquarium, a natural history museum, a science museum and also a large public garden where I could indulge my senses.

I have always had a love for glossy images in various magazines. I was drawn to National Geographic, Vogue, other fashion magazines, and Architectural Digest. My desire to create such images as seen in magazines and art museums was always innate in me. Later, when an elementary school teacher lent my class cameras to do a project, that ignited the desire to have my own camera. I did not know how I would get one. Then one day, I came across an advertisement in the local Sunday kids comic section of the newspaper for a drawing contest with a grand prize of a Kodak Instamatic camera. I knew I had to try to win it. I read about the theme and rules and talked to my mother who was great at drawing. We brainstormed my initial concept together, she gave me some tips and reviewed my final submission. I was not very confident in my drawing at all and was surprised when the newspaper sent me a letter stating that I had won.

Overtime, my interests have changed. As a child, I enjoyed the amazing images in National Geographic, Mutual of Omaha's Wild Kingdom and Jacques Cousteau on television. As a young women, my interests turned to man-made things. I enjoyed fashion, automobiles and architecture. After marrying my soulmate, we began to visit National Parks, mountains, oceans, lakes and deserts. My love for nature and all things in the natural world blossomed and continues to grow. Taking photos in the beauty that encompasses our world is something I cannot imagine not doing. It is part of who I am.

Over the years, I tended to push my creative desire aside and focused more on my academics, career and family. When I traveled or visited new places, I could no longer resist the temptation to capture what I saw. While in college, I took art and film appreciation courses along with some art history, always with a desire to learn more. Once I finally decided to pursue photography more seriously, I began to take classes and schedule time to go out and shoot.

Now with children nearly grown, I have both the desire and time to pursue my creativity and nature photography more seriously. In 2018, my husband and I joined a photographic safari in South Africa. I was amazed and thrilled to see and shoot wildlife. This is when I decided to pursue photography with more intent and have not looked back. Today, I belong to local photography groups which has given me camaraderie, an opportunity to explore new places via group outings, share and techniques, best practices and receive critiques to continue to be the best I can be. Today I continue to learn and improve my expertise by continuing my education with classes, attending Canon workshops at my local photography store, watching webinars by professional photographers and watching other online learning resources.

My images have been showcased online via my social media accounts and others (see links below). I have had the honor of my images winning awards and been featured through online photography sites.

* Golden Leopard, available for purchase, was nominated for a People's Choice Award in The Nature Conservancy's Photographic Competition 2019
* Postcard from Mesa Verde was featured on National Park Fans Instagram Account in May of 2019
* Headshot, available for purchase, won Best Photo of the Weekend on Women in Photography Only Face Book Group on September 20, 2020
* A variety of my other bird images have won: Cover Photo, Best of Best Weekend and Amazing Click on Wildlife Photography Worldwide Face Book Group in 2019.

From my desire to share the joy and love of the natural world with others, it seemed the next logical step would be to establish a professional website. This would give me the ability to have a wider audience. It would give those who wish to hang my artwork on their walls a place to view my images and purchase them directly.

Hope you enjoy visiting my website and find an image you connect with and wish to bring into your home, the home of a client or business location. If you have any questions regarding the type of print which might look best or sizing, please contact me. Sign up for my newsletter at https://www.aliceschlesier.com/email-newsletter to be kept up to date on what I am doing and for future events.